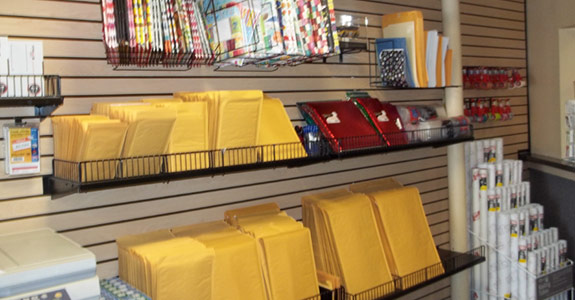 Notary & Shipping Services Provider
When you are looking for postal services that meet all of your mailing and shipping needs, visit Copy Post & Ship. With nearly three decades in the business, we offer reliable and expedient mailing services at a fraction of the price of our competitors. Our services include:
Shipping and postal services: For customers searching for reliable and convenient postal services, Copy Post & Ship is your very best choice. We offer a variety of packing and shipping services and are a certified location for UPS, FedEx and USPS shipping options. No matter what you need to send, we are hands down the best mailing center around.
Copying and faxing: Need to get a document copied or faxed? No problem. We have top-quality equipment to get the job done quickly.
Notarizing: Looking for notaries in Humble, TX? Look no further. At Copy Post & Ship, we are all about convenience. Often customers need to first notarize a document before they can mail it, complicating their lives and adding yet another errand. We make it easier by providing a notary who is on-site so you can get your documents notarized and send them from one convenient location.
Packing and mailing materials: We know how difficult it can be to find the right packing materials to send items. With an extensive collection of packing and mailing materials, from boxes to stamps to packing materials, we make it easier to get your items shipped.
For convenient mailing solutions or post office box rentals, contact us at 281-852-1112 and find out why our customers choose us.